Calling for eco-innocations for events in 2022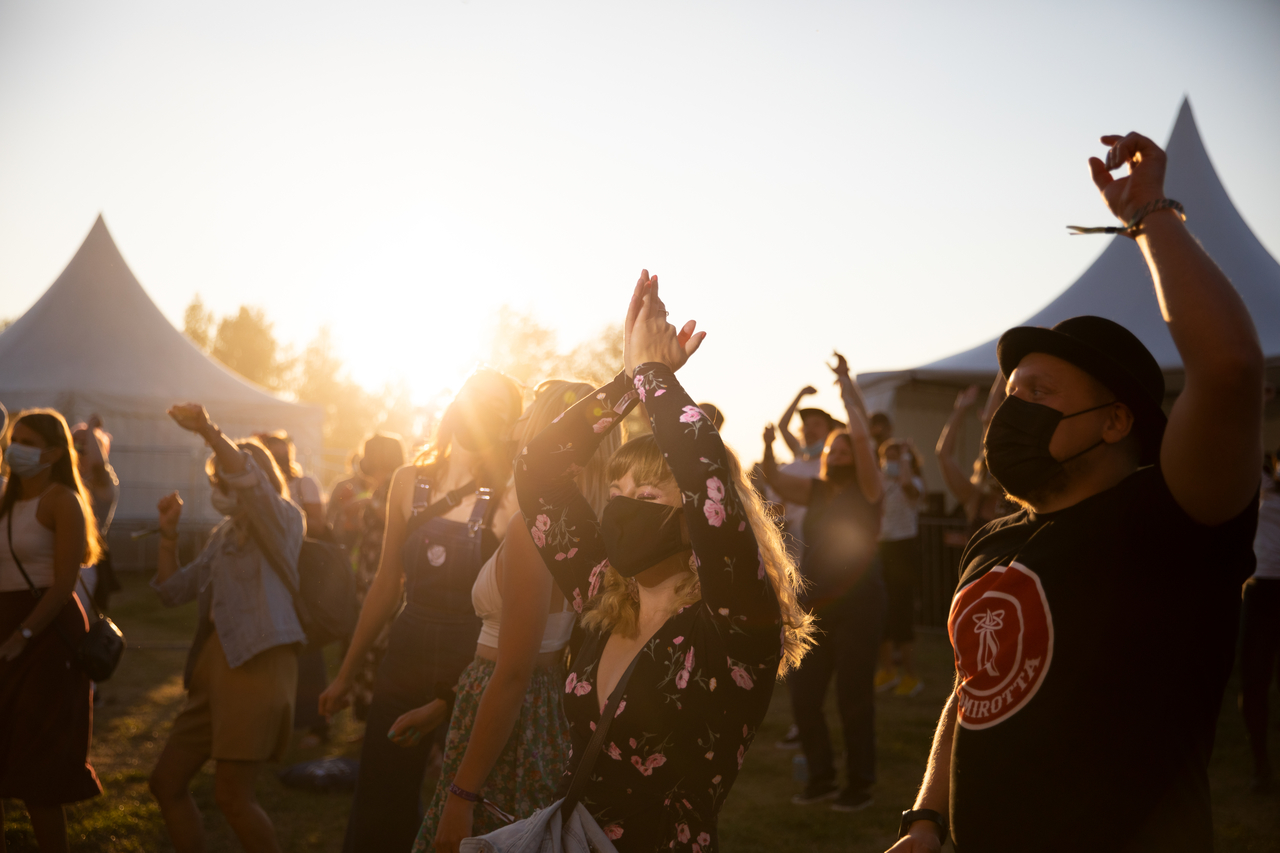 Eco-innovations are again being sought to reduce the carbon footprint and environmental burden of events. New innovations will be piloted at events in the Northern Ostrobothnia region in 2022.
Frozen People festival, organised on Nallikari sea ice in February, and Art Ii Biennal, organised in Ii in June, are looking for environmentally friendly pop-up power for extreme conditions. Frozen People needs electricity on sea ice, whereas Art Ii Biennal needs it in rural areas.
"We are bringing electrified art installations on the sea ice. Aggregates are not the most eco-friendly apparatuses. We would like to find an invention with which emission-free pop-up power could be brought to other winter events in the future as well", says Heikki Myllylahti, the Executive Director of Oulu Urban Culture, the organiser of the Frozen People event.
At the Art Ii Biennal, media artworks are shown in barns and sheds around the geographically broad Ii municipality, even outside the power grid.
"During the European Culture Capital year, light and media art events will be arranged in exceptional environments and nature locations in Ii. With the coming events in mind, we want to pilot solutions for bringing power outside built-up areas in a sustainable way already next summer", says Jetta Huttunen, the Executive Manager of KulttuuriKauppila Art Center, the organiser of Art Ii Biennal.
Plastic waste and transport emissions are common challenges for events
The travelling of the audience and performers to event locations is the biggest cause of emissions in events. Low-emission transport innovations are being sought for the trail running event NUTS Karhunkierros, organised in Kuusamo in May, and for the Haapavesi Folk Music Festival, organised in Haapavesi in June.
Plastic waste is also a major nuisance for events. Solstice Festival, organised at Rukatunturi fell in midsummer, is looking for a solution with which plastic waste could be refined and reused as festival merchandise next year.
Varjo festival, organised in Oulu in August, wants to prevent microplastic particles from cigarette butts from ending up in the nature. Qstock, the biggest music festival in Northern Finland, is looking for substitutes for plastic shot glasses and tens of thousands of plastic cable ties needed in constructing the festival site.
Financial support for innovators
The innovation pilots at the events will be carried out with support from The Most Sustainable European Capital of Culture project. The project's aim is that events in Oulu region will be as carbon neutral as possible by 2026 when Oulu is the European Capital of Culture.
Innovators can receive up to EUR 10,000 funding from the project to carry out the piloting at the event. The call is nationwide, which means that innovations can be submitted from anywhere in Finland.
The environmental challenges proposed by seven Northern Ostrobothnia events and the application form for submitting innovations for them can be found on the project's website.